How I Keep My Sanity As A Student
*This is a sponsored conversation written by me on behalf of Cengage Unlimited but the opinions and text are all mine.*
It's that time of the year when summer is almost over and all of us students are on the verge of being bogged down with class schedules, revisions, and entry exams. So, I wanted to start by putting out the most positive energy out there by wishing everyone the best of luck!
A little extra unicorn head bump for those of you in my position, who have no choice but to leave home and get on a rather long flight to your respective college. Yes, I know I am 21 now but I still get home sick and one of the most frequent questions I get is people always asking about my balancing act. How do I keep creating content while still making my studies a number one priority. 
First and foremost, major exams and assignment deadlines are stressful enough whether you're in high school or university. However, I've learnt the hard way that this becomes a bigger stress when you're trying to balance running a blog and hold down a part time job all while trying to be a decent human being in school (and the real world). So I thought it would be helpful to compile a few tips I have learnt in efforts of keeping myself sane. 
1. Create a daily routine
that works for YOU. 
It doesn't have to be strict nor do you have to stick to it every single day. All it has to be is just right for you. I found that having some set routine over the last few years has really helped me not just have more time to spend on my hobbies but also get most of my work done in half the amount of time it used to take me. Currently, I like to wake up at 6am, go for a run, and never forget breakfast! After which I usually have the majority of the morning to myself and I often dedicate this to creating posts, shooting for content, or replying to emails. Then I would start getting rid of class assignments throughout the day between 10am and 6pm, with breaks in between.  During the night time I either go to work or finish more of my assignments then join in with twitter chats before going to bed at 9pm (I know I'm a grandma). Nonetheless, it really helps to know where you're at throughout the day!
2. Take some time out
to socialize: 
This might sound intuitive but when you're a full-time student, it's not. I tend to be selfish when it comes to my time and often forget to grab a drink with a friend or even just stop by their dorm room and say 'hi'. A lot of the time, my main source of social interaction would be from my professors and the librarian at school. Once I realized this is not normal, I had to switch things up for the sake of my mental health. This can be more detrimental to your studying if you let the work completely take over your life and more than often it will impact your productivity.
Also, as hard as it is, try not to procrastinate. Keep flash cards on your phone, pull up  PDFs on the way to class, or create a study schedule that you can keep up with. It is going to have to get done whether we like it or not and you will only feel worse when you realize how much you still have to get done after all that procrastination. So beloved… just get it done!
3. Money, money and more money! 
This was one of the biggest surprises to me because I didn't know just how expensive books were until I got to college. The first class I ever took required 7 BOOKS and each of them were no less than $100! How does one pay for college, and at the same time still be forced to pay for more college? It is almost like we had no choice: buy the books or fail the class. As unfair as it may sound, it was the reality for many of us who can't afford it. Luckily, I met a few people who showed me that there are several ways around it.
If you're going back to university in September, you'll probably want to switch to the new subscription service Cengage Unlimited. Basically what they allow you to do is pay for textbooks through a subscription model and grant you access to thousands of course materials you can easily access through their digital platform. This alone takes care of having access to online resources on the go and you can pull up what you want whenever and wherever you are! With Cengage Unlimited you also get access to all of your Cengage courses, your library of eBooks, study guides & online homework for $119.99 a semester which completely cuts down on the stupendous book budget and allows you to drop costs and not classes. So if this is something you need, definitely read more about their all-you-can-learn access HERE and here is a video that breaks it down in less than 30 seconds.
Hopefully this was all helpful guys because I wish someone would have shared some of these tips with me my freshman year! At the end of the day always remember to calm down because it's just academia. It is almost as if I have been taught to fear going to university because of how much pressure goes into getting the grades I need, but believe me when I say, a lot of this is just the  small stuff, so don't sweat it. It always seems impossible until its done, and as long as you do your best and know that you worked as hard as you could,  the stresses of college can't take away your joy. Never forget to take advantage of platforms just like Cengage Unlimited because they are there for a reason. There's so much more to look forward to in life so dwelling on the negative is just not worth it. Keep the positive attitude and I promise you'll get there!
Cheers!
The African Unicorn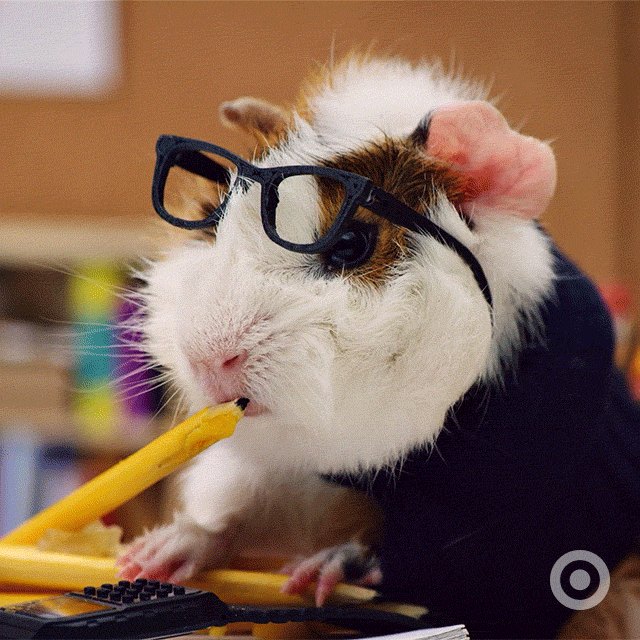 Please reload
FOLLOW
FOLLOW
cynthianyongesa